Colombia:
a beautiful a photo-report on the experience of RedINC in Colombia:
RedINC: oportunidades, conectividad y la esperanza de un territorio rural de Colombia
Inscrições para a Rede Moinho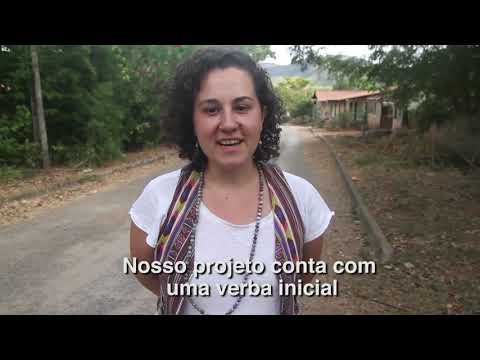 This CN created a local newspaper as well as local market fair to bring the community together during these difficult pandemic times: Login • Instagram
https://www.altoparaiso.go.gov.br/Data/PJ/Noticia20210115164718.pdf
Mike Jensen from APC speaks as a panellist in a webinar: "Catching Technological Waves: Innovation with Equity, the Role of Civil Activism" on Thursday, April 08, 2021"
where there is the launch of the "UNCTAD Technology and Innovation Report 2021: The role of civil activism"
See his presentation at 1:14 -
Mike speaks about communities interest to self-provisioning of connectivity where they have given up waiting for affordable broadband to arrive in their rural or remote areas. He also speak to the need for affordable devices being built by open source communities such as the open hardware LibreRouter and how there is an explorations of how to take such devices to economies of scale.
A statement with recommendations for an appropriate policy to encourage the flourishing of community networks in Nigeria
This edition of Global Information Society Watch (GISWatch) seeks to understand the constructive role that technology can play in confronting the crises. It disrupts the normative understanding of technology being an easy panacea to the planet's environmental challenges and suggests that a nuanced and contextual use of technology is necessary for real sustainability to be achieved.
This thematic report highlights community networks as a people- and environment-centred approach to connectivity:
Common Room and their incredible work are highlighted in Internet Society!!
Three new community networks are helping safeguard communities in rural Brazil
Zimbabwe officiating the Murambinda Works Community Network:
ISOC just published a piece highlighting the work of the Digital Empowerment Foundation in India, including how they are building CNs (150 of them and counting!) and training people in the country.
Thanks for sharing @infrared !
Speaking of Colombia, have you seen this methodology wiki put together by Colnodo in their experiences of accompanying some of the community networks in the country?
https://wiki.redescomunitarias.colnodo.apc.org/index.php?title=Metodología
I love how they start the discussion with this …" una red comunitaria es más que un proyecto, es un tejido que está compuesto por personas, tecnologías, acuerdos, que se entrelazan en relaciones que constituyen la red."
Gendered Impact of COVID19 on Women in Kibera
This report looks at the impact of COVID 19 on women in Kibera, provides key recommendations and highlights the role of community-centric approaches, such as community networks and communities of care, in supporting women during and beyond the pandemic
https://www.kictanet.or.ke/mdocs-posts/gendered-impact-of-covid19-on-women-in-kibera/
Connecting Communities in Mexico
Find out more about REDES A.C projects in the field of wireless networks, community intranets, WiFi and community GSM networks at this blog from 48percent:
Hi @joao, I also found this one about Dr Kanchana Kanchana Out works to connect rural communities in Thailand very interesting:
CITAD Tasks NCC on Special Licensing Consideration For Community Networks
This statement from CITAD highlights community networks as an important and innovative approach to be considered as part of the licensing review planned by the national regulator:
And it is getting considerable media coverage in the country: