Internet Society Postel Service Award to outstanding contributions to the development of the internet.
UNHCR Innovation Service has just published as part of our Connectivity for Refugees work – "Community-led Connectivity", which looks at the application of community-network approaches in refugee / forced displacement settings. The report was authored by the Association of Progressive Communications, who have been engaging with community organisations delivering community networks around the globe, and has been reviewed by the Web Foundation and ISOC.

Junto con @rroca, cofundador de guifi.net, hablan sobre los procesos y aprendizajes sobre las redes comunitarias de internet.
Grants for Open Source projects, which Community Networks could run.
The COVID-19 Response Statement from the G20 Virtual Ministerial Meeting on April 30, 2020 mentions community networks as one of the means to expand connectivity "Furthermore, digital capacities should be expanded, in particular by increasing broadband connectivity using fixed, mobile, and satellite technologies and by exploring non-traditional means of connectivity, such as community networks."
The ITU has launched a new study paper on broadband and connectivity solutions for rural and remote areas where it recommends regulators, among other things to "Ease regulatory requirements for community network operators."
APC joined Zenzeleni to provide input to the South Africa Regulator, ICASA, which sought "Comments in respect of the Provisioning of Mobile Broadband Wireless Open Access Services for Urban and Rural Areas Using the Complementary Bands, IMT700, IMT800, IMT2300, IMT2600 and IMT3500". The submission aimed at bringing to the attention of ICASA the framework created by the UK regulator, OfCom, which has created the possibility of non-exclusive use of the spectrum in those bands, hence opening the possibility for community networks to create their own mobile data autonomous networks. https://www.apc.org/en/pubs/comments-respect-provisioning-mobile-broadband-wireless-open-access-services-urban-and-rural
The ITU Council wants to hear directly "How can small/community/non-profit operators help in promoting the increase of Internet connectivity?" This poses an unique opportunity to showcase directly to the Council all the amazing work that most of you are doing. The consultation is structured as a set of questions, one of them the one included above, available in the following link
https://www.itu.int/en/council/cwg-internet/Pages/consultation-sep2020.aspx
The Uganda Communications Commission has introduced a category for a License for Communal Access".
New 2020 academic article on community networks. The researchers utilise the Global Information Society Watch 2018 edition on community networks to analyse the 11 Asia CN cases and operationalise a conceptual framework called People, Technology, Organization and Environment (PTOE).
https://journals.sagepub.com/doi/10.1177/0266666920924696
Rich and Pather, 2020. A response to the persistent digital divide: Critical components of a community network ecosystem. Information Technology.
African Declaration on Internet Rights and Freedoms Coalition
Position Paper in response to the Covid-19 Pandemic (June 2020)
In the section, equitable access to the internet, the Coalition speaks to the role of community networks in the pandemic (page 4-5). The section on CNs is found below.
"For the Coalition, community networks play an important role in responding to
the COVID-19 pandemic. These decentralised community-built and owned networks are the most effective way to overcome digital exclusion in areas that are still isolated from the social and economic dynamics of the digital era,18 as seen with Zenzeleni Networks NPC in South Africa and TunapandaNET in East Africa.[19]."
"Instructively, they are examples of community networks that are using their infrastructure to localise COVID-19-related information to fit the local context and languages, as the information released is mostly in English. At the same time, TunapandaNET is providing an e-learning platform and has been supporting teachers in the digitisation of Kenya's school curriculum. Further, the Centre for Youth and Development in Malawi is supporting teachers to run classes on WhatsApp to enable teachers to share lessons recorded as videos or voice notes with parents. [20]"
"However, community networks face many challenges for their development, from
lack of access to unused spectrum in underserved areas, to expensive and highly
bureaucratic processes to obtain a licence. The Coalition sees this as an opportune time for governments to remove these barriers so community networks can expand services to unserved or underserved communities."
[19] APCNews. (2020, 8 April). Zenzeleni and Tunapanda community networks respond to COVID-in Africa. APC. https://www.apc.org/en/news/zenzeleni-and-tunapanda-community-networks-respond-covid-19-africa
[20] http://www.cydmalawi.org
ICTD 2020 Paper Session 1.1 - 6/17/2020
"Connecting Isolated Communities: Quantitative Evidence on the Adoption of Community Cellular Networks in the Philippines". Presented by Niall Keleher.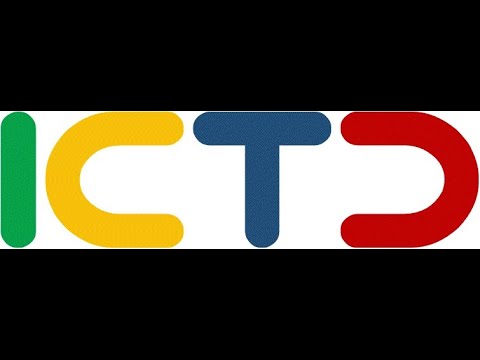 Paper found here: https://dl.acm.org/doi/abs/10.1145/3392561.3394645
ICTD 2020 - Paper Session 1.4 - 6/17/2020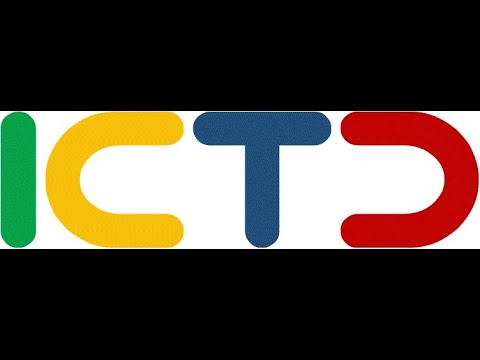 "Women and the Sustainability of Rural Community Networks in the Global South". Presented by Nicola J. Bidwell
Paper can be found here: https://dl.acm.org/doi/abs/10.1145/3392561.3394649