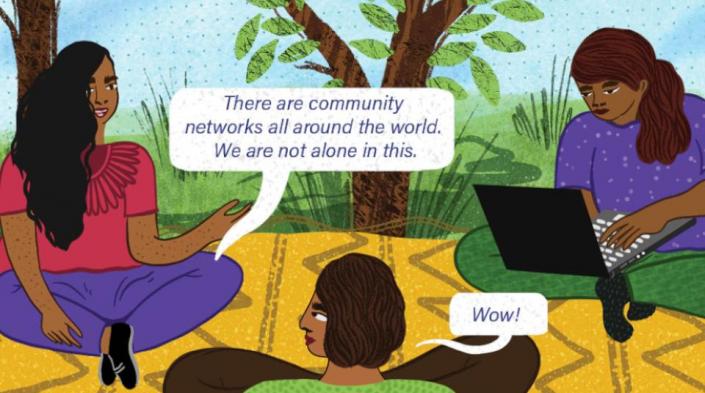 By
Luisa Bagope and Sonaksha Iyengar for GenderIT.org
Community Networks Tech-Talk: Webinar #2
"Education and Community Networks, Building Opportunities"
Date: 28 May 2021
Time: 15:00 UTC
Recordings
We are happy to invite you to the Education and Community Networks, Building Opportunities so no one is left behind. This is the second of the "Community Networks Tech-Talk" webinars, a series that aims to bring focus on the different aspects of life within community networks (CNs) through a dialogue facilitated by key community network builders.
Did you catch yourself wondering how can CNs help children to get the online learning materials and digital training they need to pursue their education rights?
The pandemic has forced some communities to think swiftly about online learning options for their children. In this webinar, we will have the opportunity to learn more from the experiences of both education and telecommunications and listen to inspirational stories from individuals running different initiatives in the global South.
We hope it will encourage you to also share your curiosities, ideas for education and experiences of these times when online services and materials are seen as critical for the healthy growth of our communities.
As with the previous webinar, we hope you will be as inspired by the locally-driven experiences of some of the women who have been instrumental in this path we are collectively walking on when it comes to CNs and education.
Here are some inspiring stories that could move your curiosity and help you bring some questions to the Tech Talk:
We invite you all to join the conversation, and bring your reflections and questions before, during and after the Tech Talk event.
In this way, we can create an ongoing dialogue space that will help us all build a better and shared understanding of this topic!
Please remember to RSVP right below by clicking on "Going".