Join the session on 2 September, Thursday, between 14:00 and 15:30 UTC in the following room:
https://new.connect.apc.org/b/locnet-lightning-talks-lac
We are happy to invite you to the Latin America lightning talks sessions, in which we will learn more about the projects selected by the 2021 Community Network Grant Programme to make strategic contributions to the community networks movement in the region.
This is a chance to get insights from innovative ideas in the fields of community-based technologies, regulation initiatives and gender and diversity approaches within community networks. Our event will start with a series of short presentations (lightning talks) of the projects to be realised in the next months. After those vivid introductions, there will be time for questions, sharing and making plans with people from the larger community network ecosystem.
The Latin America lightning talks sessions will happen on 2 September, Thursday, between 14:00 and 15:30 UTC. The link to join it is shared above.
Please remember to RSVP above by clicking on "Going" and join us in this dialogue to strengthen community networks in different countries.
About the projects granted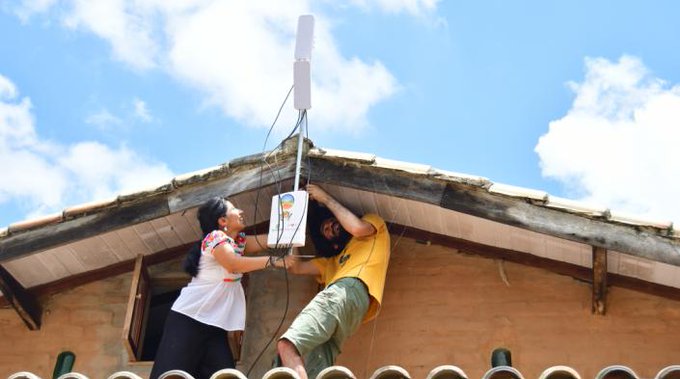 The Local Networks (LocNet) initiative, led by APC in partnership with Rhizomatica, selected 15 initiatives to be supported by its 2021 Community Network Grant Programme.
The initiative is now planning a series of three regional events with community network builders from Africa, Asia and Latin America. During these lightning talks sessions, the 2021/2022 grantees will present their projects to other grantees, peers and partners.
The regional lightning talks aim to be a collective approach instead of making individual project monitoring and sharing. Hopefully, this will allow us to enrich each other and evolve together by exchanging knowledge and increasing the connections between each initiative and the experiences happening around the world.
Find out more about the five projects granted in Latin America:
You can also find more information about the grant and the 15 projects selected in Asia, Africa and Latin America here.