Continuing the discussion from Which mobile end user devices are used within your community networks?:
Thanks @Eric from raising that up.
For the last year we have been in conversations with @andrestaltz, the creator and core developer of Manyverse.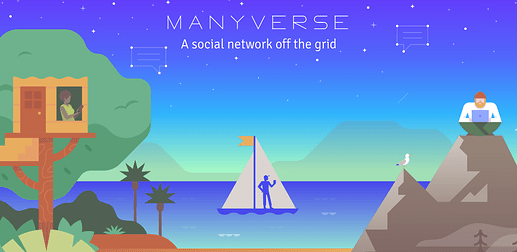 Manyverse is a social network that doesn't rely on remote servers to work, but instead uses the power of the users' devices as a way to power the network, and in that way safeguarding the information the users share from prying eyes.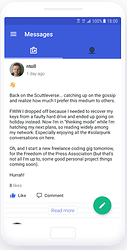 Andre has been adding an amazing set of features to support the use in rural, offline or not well interconnected environments:
local discovery and exchange: so users that are within the same network can exchange information at full speed without relying on the internet
storage space management: to be able to remove some of the resources being shared in the social network in a way to limit the amount of disk space that it takes (cause phones are always struggling with it)
tested in some low end devices
And there were some contributions that are already making it a compelling tool for communities:
you can already consume audio and image messages
you can publish images, though not yet audio (soon…)
The purpose of this work is to try to get the features that are most needed within the community networks, to try to use them and test them to see its use, and maybe shape it so it can include our communities' need.
Also, test the app in the contexts that are going to be used:
resource constrained
devices with non-supported operating systems, with limited resources
What we are trying to do now is to see which devices of the ones that are used within community networks are the less capable, to try to procure some and test it in them: Which mobile end user devices are used within your community networks?
If anyone is interested in trying it out, please go for it, and let me know if I can be of any help.
Will update on this thread on the progress we make.